Custom Metal Fabrication Elsie MI
Custom Metal Work to Complement Your Space
Eye-Catching Custom Gates, Custom Railings, and Metal Sculptures!
If you're looking to grab the attention of your guests, clients or customers, or passersby, than your home or business will require an eye-catching piece. Custom metal gates, railings, or metal sculptures from Arthur Johns Forge & Design Studio in Elsie, Michigan will do just that. Tell us exactly what you're looking for, what you envision, and we'll bring it to life.
Ancient Techniques
Like many blacksmiths, we use various techniques and processes that have been used for thousands of years. We create pieces that reflect our ancient craft, while adding a modern flair and design.
For your convenience, we work in both residential and commercial settings; we'll even work directly with you, the property owner, or a designer to create a unique element to complement your space.
Hardware
Custom Gates
Metal Sculptures
Metal Fountains
Custom Railings
Kinetic Pieces & More
Classes
Learn the blacksmithing trade to create your own pieces of art by attending one of our classes. Two summer classes are available: Tuesday evening for beginners and Wednesday evening for returning blacksmiths. Our classes include a thorough explanation of the history of blacksmithing, as well as detailed instruction of how to do it yourself. We'll also have 'how to' videos to share soon!
Contact us today to place your custom fabrication order, whether it be custom gates, custom railings, metal sculptures, or anything else you can conjure up! We're ready to get started on your project today!
Custom Metal Fabrication. Wrought Iron Fabricators. Elsie, Michigan.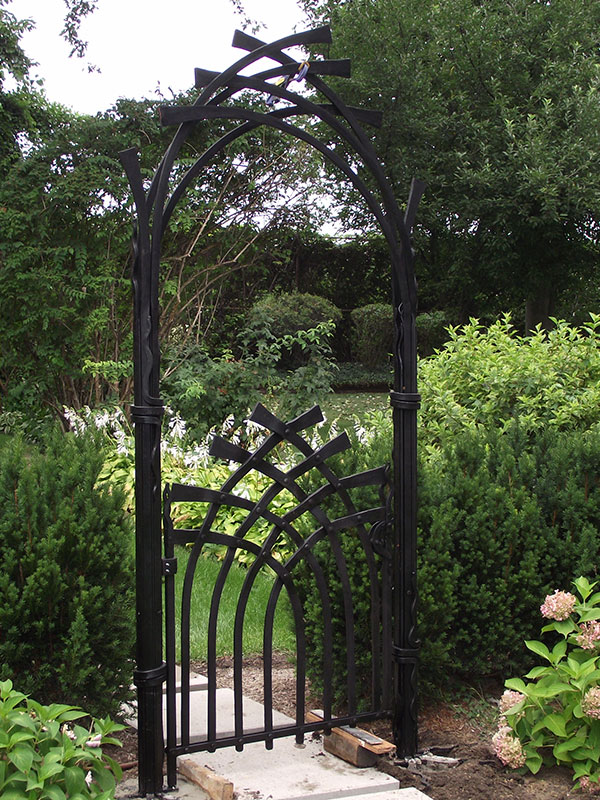 Custom Metal Fabrication. Blacksmith. Metal Art. Elsie, Michigan. Lansing, Michigan. Owosso, Michigan. DeWitt, Michigan. Okemos, Michigan.